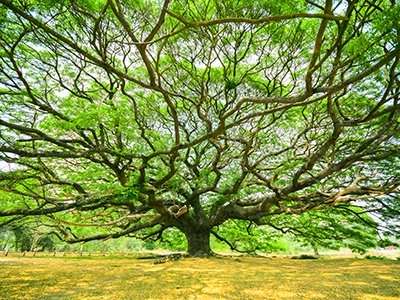 Many businesses make the mistake of neglecting their databases. This isn't because they are careless or don't want to reach more of the right people. It's usually because the minutiae of day-to-day operations takes over and, consequently, cultivating their databases moves further and further down their list of priorities. As a result, their databases stagnate.
So it's really important to regularly carve out some time to ensure that your data is working hard for your organisation, helping you to achieve your goals. Here are some techniques you can implement, in order to successfully nurture and expand your B2B database.
Profiling and analysis
Viewed in isolation, your data gives you only half the picture. To get the most from your existing database you need to understand who your best customers are, where they're coming from and what they have in common.
According to Search Data Management: "Data profiling, also called data archaeology, is the statistical analysis and assessment of data values within a data set for consistency, uniqueness and logic."
In other words, this process enables you to look for common features and trends among your customers. Using this information, you can identify clusters of similar customers who are important to your business. And, armed with this insight, you can go on to acquire similar prospects to help boost sales.
Predictive modelling
This method involves using statistics to predict how a prospect or prospects will behave in the future. You can then form various hypotheses – Data Matters suggests the following examples: "How valuable a customer are they likely to be, how likely are they to respond to a campaign, how likely are they to cease being a customer."
With these insights, you can be more proactive and targeted in your marketing efforts, thereby making it more likely that you will score more leads and win more customers.
Look-a-like modelling
Much like it says on the tin, look-a-like modelling is about connecting with more people – or less, as the case may be – that fit the same profile as one of your current customer clusters. For example, you might want to reach more people who are likely to be repeat customers for your business.
Responder modelling
This technique is an offshoot of look-a-like-modelling. Responder modelling enables you to find other contacts in your database that "look like" those who have responded to one of your marketing campaigns. You can then target these people through your next campaign. 
Putting it into practice
These methods are all excellent ways of nurturing and expanding your B2B database. You might want to try out one at a time, or combine a couple of tactics simultaneously to see what you uncover. Once you've got to grips with each technique, you can implement it at regular intervals, to ensure that your B2B database stays up to date and is always serving your organisation's best interests. 
Alternatively, a B2B data provider can help you to implement all of these techniques. Their input will ensure you get the best results from your database and free up your time to perfect your marketing campaigns and work towards your wider business goals.