B2B Data Cleansing
Business data can decay at over 40% per year, so your database needs to be kept up-to-date if it's going to consistently deliver the results you expect and to ensure your data complies with legal requirements.
OVER TIME, CUSTOMER CONTACT DATA BECOMES INACCURATE. DATABASE CLEANSING REMEDIES THIS
The checks we carry out on our own database are considered to be the best in the industry. We'll apply the same thorough service to your own data so it's as reliable as it can possibly be. We'll clean it, scrub it, check it, test it, crosscheck it and finally make sure it's legally compliant and ready to be returned to you in the best possible condition. Cleansing your B2B database can help with the following:
Incomplete data – missing phone numbers, postcodes and other essential contact data can waste valuable time and lose customers.
Errors in data – incorrect and misspelt contact data can damage your company's image and affect the response from your customers.
Incorrectly formatted addresses – careless data entry or incorrect loading of data can also damage your company's image and get a poor response from your customers.
Obsolete data – your customer data may have been correct at the time of entry but can decay with time. Out of date entries can result in high bounce rates and lead to a poor company image at a high cost.
Illegal data – your database might not highlight those customers registered with the TPS/CTPS which can result in the risk of high financial penalties and potential prosecution if they're contacted. This can also be potentially damaging for your customer relationships. These checks will help you with GDPR compliancy.
We also supply data and can give you access to over 4.1 million decision makers in more than 2,000 markets.
Our unique master database of UK businesses has more depth and reach than any other. It combines five top data sources and is rigorously updated and quality checked every month to provide the highest deliverability warranties in the industry.

So whether you need B2B data lists for email marketing, telemarketing or direct mail, or just want to know more about our data cleansing service our team are on hand to help.
THE BENEFITS OF DATA CLEANSING
Reduces costs of your mailing
Increases response rates to your campaigns
Ensures your data complies with legal requirements
Eliminates duplication and improves accuracy
Gives you confidence when targeting prospective customers
WHY US?
Whether you're growing a business, marketing a campaign or analysing your existing data sources, we make data work for you.
Enquire Now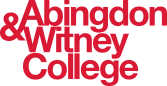 Marketscan were really helpful. They were really obliging in meeting our requirements. The data they supplied was very good and it helped us generate a good level of leads.
View the case study
A FEW OF OUR SATISFIED CUSTOMERS
We've helped thousands of companies in the UK to deliver successful campaigns. Here are just a few.