Providing UK business mailing lists to help you to generate leads and super charge your sales and marketing campaigns
Full-service data marketing, from B2B contact list building to customer analysis and campaign roll out. .
QUALITY B2B LISTS VALIDATED MONTHLY
Our master database Megabase™ puts all other data lists to shame. Pulling from five of the top data sources in the UK, it puts 7 million B2B decision-makers at your fingertips.
Our data is rigorously updated and quality checked every month to provide the highest deliverability warranties in the industry for over 40 years.
Whether you're looking to create an email audience, a direct mail strategy or a classic B2B telemarketing campaign, we specialise in curating bespoke lists of targeted contacts to boost your engagement and supercharge your click-through rates.
Get in touch to discuss your requirements.
OUR B2B DATA SPECIALISMS
The backbone of any successful marketing campaign is data. You can have the most exciting creative, the best content writer and a highly-rated email platform, but without the right audience the campaign will fail. Whether you're growing your business, launching a new product or want your current business data to perform better, our B2B experts can help you transform your data's endless potential into tangible results.
"We have been using Marketscan's email marketing service for lead generation. The results of the campaigns delivered to date have exceeded our expectations and email marketing is now an established and successful channel of new business for our network. The team are friendly and always offer advice."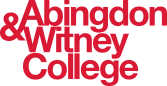 Marketscan were really helpful. They were really obliging in meeting our requirements. The data they supplied was very good and it helped us generate a good level of leads.
View the case study