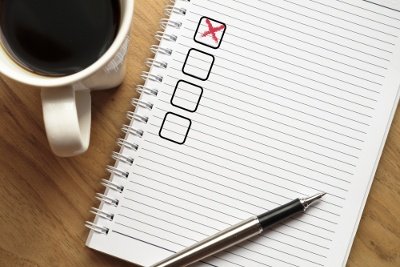 Consider some of these questions. Is your marketing data correct and up-to-date? Is it segmented? Are you using your current data to inform your marketing campaigns? What insights does it provide?
You shouldn't simply let your data sit there while you work on your marketing strategy and then only think about it when you have to actually send out marketing messages. If you want better response rates, smarter lead generation and a more engaged audience, you need to think about your database in its own right. It's important to put your data to work, to ensure that it delivers the best results for your business.
Let's consider three reasons why making your marketing data a priority will pay dividends to your organisation – and the subsequent actions you can take to realise these benefits.
1. Inaccurate data disrupts your marketing and business goals
Using inaccurate data can cause a host of problems, from targeting the wrong people to making poor decisions based on your results.
QGate writes: "If you're planning on using your data to craft future strategies or make decisions about future developments, you need to make sure that your data is correct. Decisions made based on inaccurate data are as ill-fated as decisions made based on guesses and assumptions.
"By cluttering up your databases with false leads and statistics, bad quality data is derailing your ability to make informed judgements and decisions about the state and future of your business."
In order to prevent these kinds of scenarios from occurring, it's crucial to continually review your records and remove any inaccurate, defunct or duplicate information.
For example, are there any names that are no longer useful or where the contact information is wrong? People's jobs and email addresses change on a regular basis. Or maybe there are spelling mistakes in some of your records that need correcting. Duplicate records also need to be removed – your contacts won't appreciate being sent the same message twice!
Carrying out these checks on a regular basis will prevent you from wasting precious time and resources focusing on the wrong people.
2. Segmented data yields better results
Not everyone in your database will have the same needs, or be dealing with the same issues. Therefore, different people will respond better to different marketing messages: relevance is the key.
It's well worth carving out some time to segment your database. This simply involves grouping records according to specific criteria. For instance, you might separate contacts according to industry or job title, or where they are in the buyer's journey.
Writing for Forbes, Larry Myler says: "Individual buyers are convinced that their circumstances and challenges are unique, and unless you can prove to them that your solution has been crafted with their situation in mind, you may lose the deal. On the other hand, you can't be all things to all buyers. You can, however, be the right solution to a large enough group of buyers to successfully grow your business, if you can implement a smart segmentation strategy."
Having segmented your database, you can then send out marketing messages that are suited to each group's needs. Whether phone calls, emails, or mail, people are more likely to engage with content that answers their questions and addresses their problems.
In this way, you will acquire more leads and enjoy a higher ROI.
3. Good data can transform your business
The main reason that you should make marketing data a priority is because it really can make a significant difference to your business. Using good data – the "right" data – ensures that your marketing budget is being spent on communicating to the right people at the right time.
In fact, good data alone is enough to give you an advantage over your competitors. After all, even the most creative and innovative marketing campaigns will not make an impact if they are targeted at the wrong people.
Furthermore, good data will provide valuable insights that can influence your future campaigns. For example, at the end of a campaign, you might discover that picking up the phone works better than sending an email, or that a particular segment of your database would benefit from learning more about a certain topic. Using the "wrong data" won't have the same impact, as any analysis you make following a campaign will be skewed.
Often, businesses spend a lot of time and money on their marketing strategy but then treat the data that is required to fulfil it as an afterthought. But marketing data should absolutely be a priority for your business. Only by using accurate, up-to-date information, which is correctly segmented and analysed, can you make great strides towards your marketing and wider business goals.