Reaching new customers can be a huge challenge for businesses in today's changing landscape. Prospects are exposed to hundreds of marketing messages every day (according to Forbes we are exposed to between 4,000 & 10,000 adverts a day). Data privacy laws are also more of a concern to marketers than ever before.
It is now proving harder than ever to get your brand in front of new prospects in order to grow your business. However, are you overlooking how the use of direct mail can boost your customer acquisition and deliver a strong ROI?
On average, 51% of emails are deleted within two seconds, so it's vital that you support your email marketing with other forms of marketing to reach your target audience.
With direct mail you can literally get your brand into the hands of your prospects without them 'just scrolling on past'. And the more creative you are, the more likely you are to not only stand out but to also have your mailing piece kept. Below is a fantastic infographic from JIC Mail showing how direct mail, door drops and business mail reaches more people, more often, over a 28 day period.

At Marketscan we have just received this 'stand-out' direct mail campaign from Marketreach. Delivered in a branded envelope, the small card folds in three different way, a similar idea to a rubik's cube or that game we all remember from school where the paper folds out.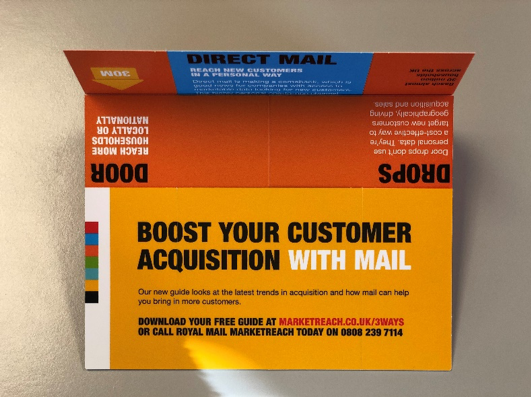 The mailer then pushes the receiver to a landing page on their website. Here the messaging is continued in more detail and even includes a video. Leading people to a landing page is a great way to track your return on investment by measuring traffic and interaction via that page. It really does take print into the digital world and by using different areas of the marketing mix it can be a great way to take advantage of digital technology and tracking.
According to Marketreach's '3 Proven Ways to Boost Your Acquisition Strategy' report, 70% of people say that mail made them feel more valued compared to 30% for email. Personalisation is also one of the reasons why direct mail has a 94% engagement rate.
Why not make your next postal campaign as tactile and creative as possible? Here are some other fun examples of direct mail that we love.
World Water Day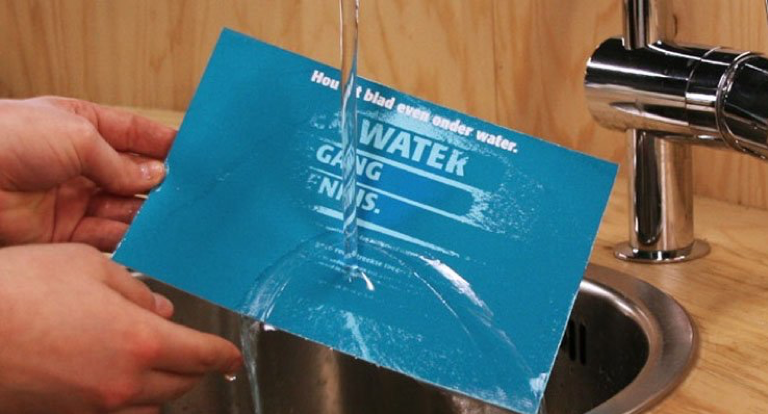 Image Via Athens Business Group
To celebrate World Water Day, this direct mail marketing campaign was used to demonstrate the importance of water. The message only appeared when the reader held it under water. This exciting direct mail marketing campaign went viral and was shared across social media, raising the awareness for World Water Day.
KitKat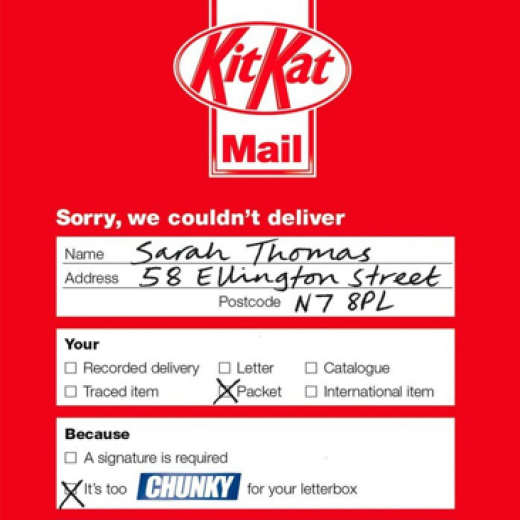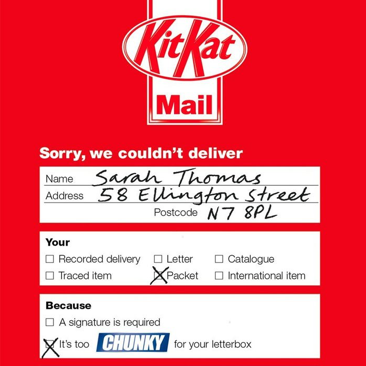 Image Via D&AD
To promote their chocolate bar, KitKat Chunky sent a Royal Mail style 'we're sorry we couldn't deliver your parcel' card through targeted customer doors, under the pretence 'it was too chunky to fit through the letterbox'. The campaign encouraged the consumer to collect their free chocolate bar from the newsagent. This flyer was very simple yet promoting the chocolate bar's 'chunkiness' saw a surge in purchasing. The use of personalised services, and addressing the letter to the customer, gave Nestlé the opportunity to treat their audience individually and added the personal touch.
Nike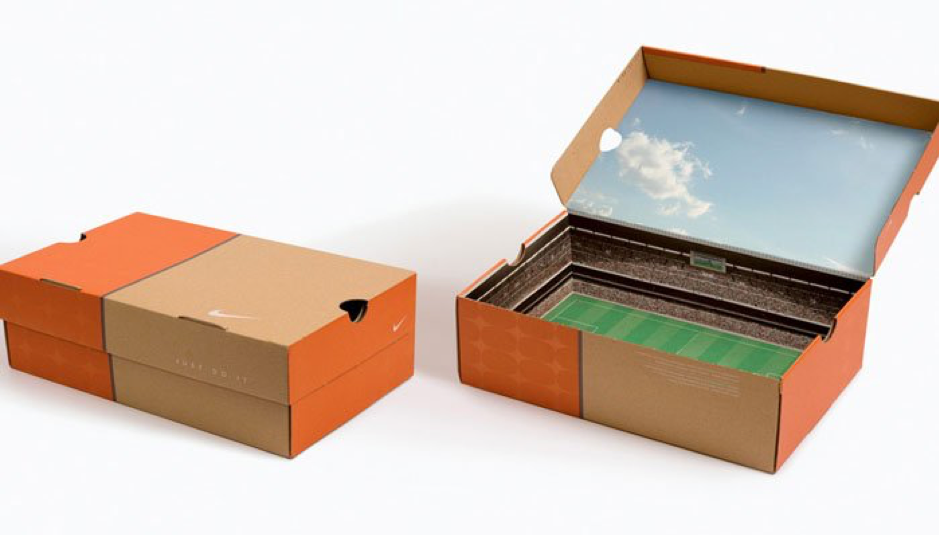 Image Via Ads Archive
To encourage children to take up athletics, Nike came up with a memorable, direct mail marketing campaign. Shoeboxes were sent out to targeted customers, and the limited edition boxes were designed to resemble a stadium once opened. Not only did they have the print of the stadium inside, but sound was produced when opened, allowing the recipients to hear the roar of the crowds.
Axis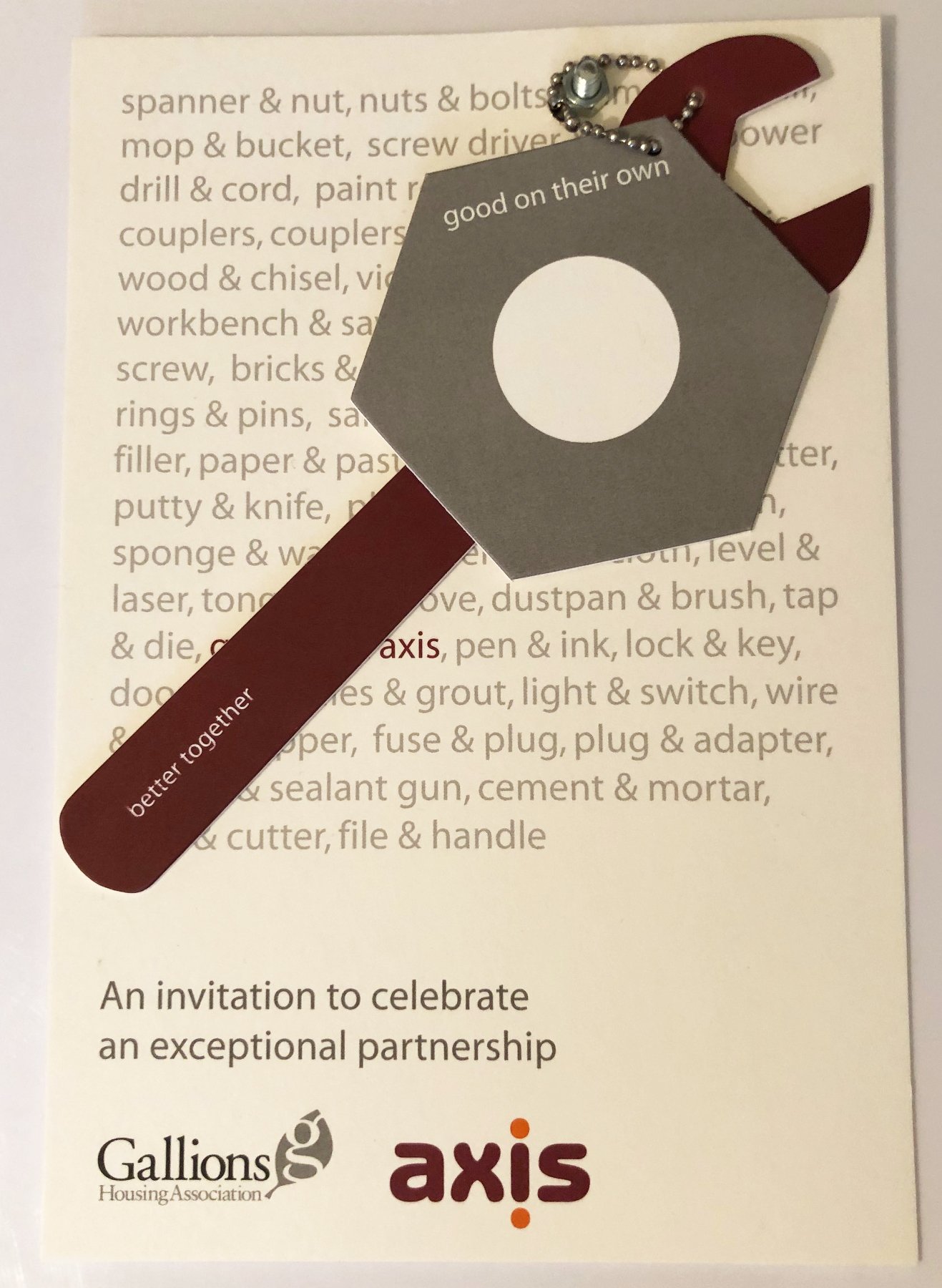 Axis are one of the UK's largest maintenance companies. To celebrate their partnership with Gallions Housing Association they sent this fantastic direct mail invitation to businesses to promote how working together is better, similar to a nut and spanner.
Although some of the above examples are B2C examples – there are lots of ways that you can get creative in the B2B world as well. If you are looking for targeted data for your direct mail campaigns, then that's where Marketscan can help.